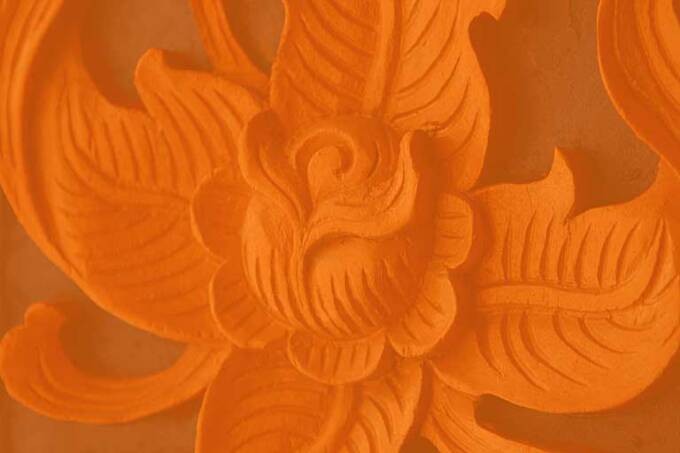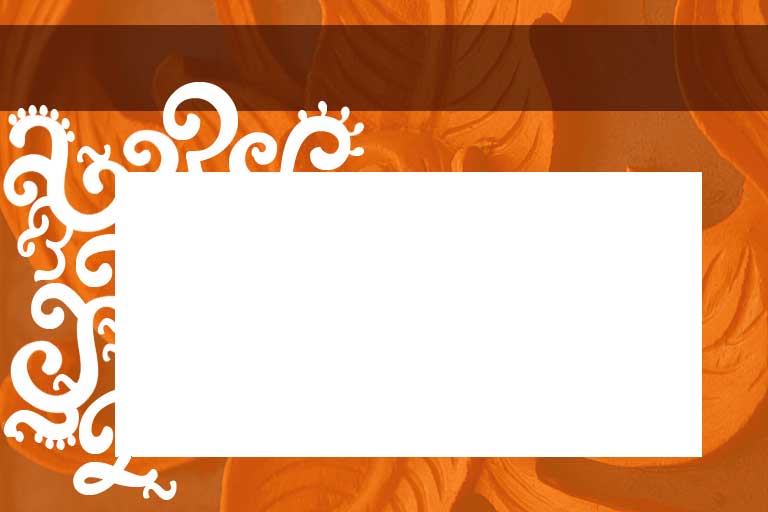 All Breed Obedience, Protection and Weight Pull all weekend long!!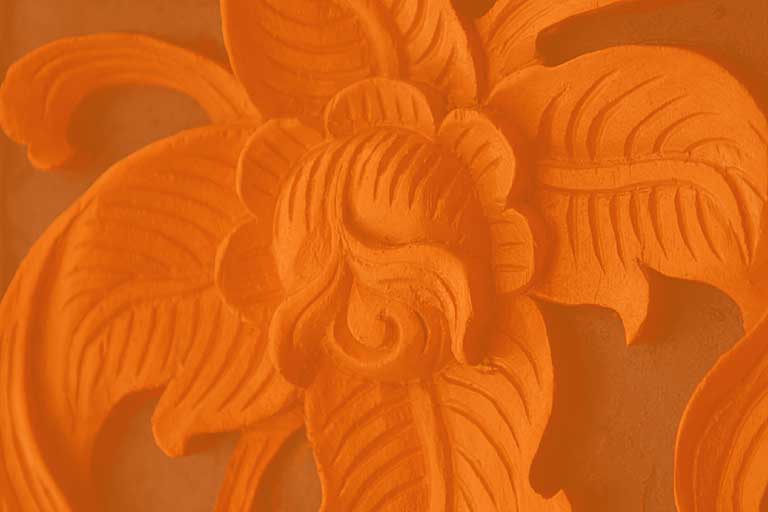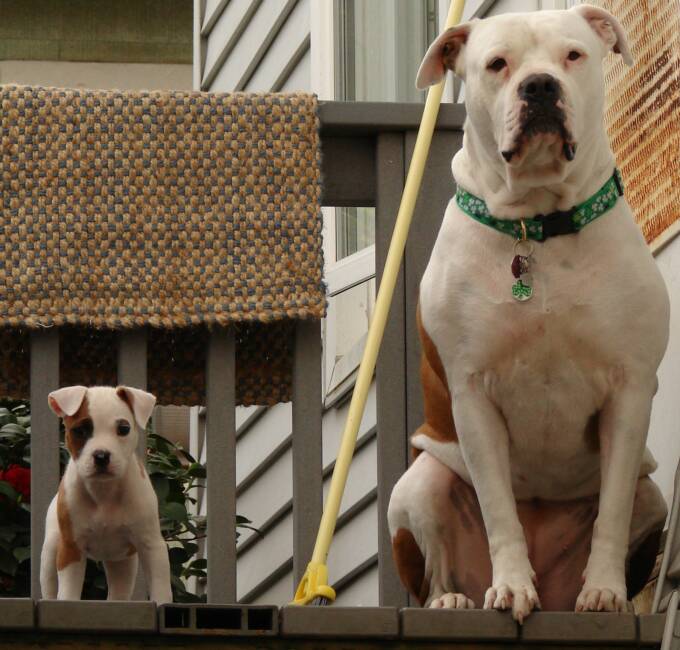 November 27th and November 28th, 2009

First Annual Bulldog Turkey Bowl American bulldog  show will be held Friday and Saturday November 27th and 28th in conjunction with a three day All-breed UKC conformation show and three days of working events!  8 shows with two different registries in one weekend!!  There will also be UKC Weight pull, Rally-Obedience, Iron Dog Triathlon and Protection / Obedience tournaments all weekend long! 

This weekend is going to be ABSOLUTLEY PACKED FULL with things to do for every fancy"!

All Breed Obedience, Protection and Weight Pull all weekend long!!

This will be a long weekend with a little bit of everything!  A great weekend to come out and learn about working, training, and showing this powerful breed.   All American Bulldog enthusiasts, owners, breeders and trainers are welcome to attend!  Protection and Obedience Tournaments are open to all dogs including mixed breeds!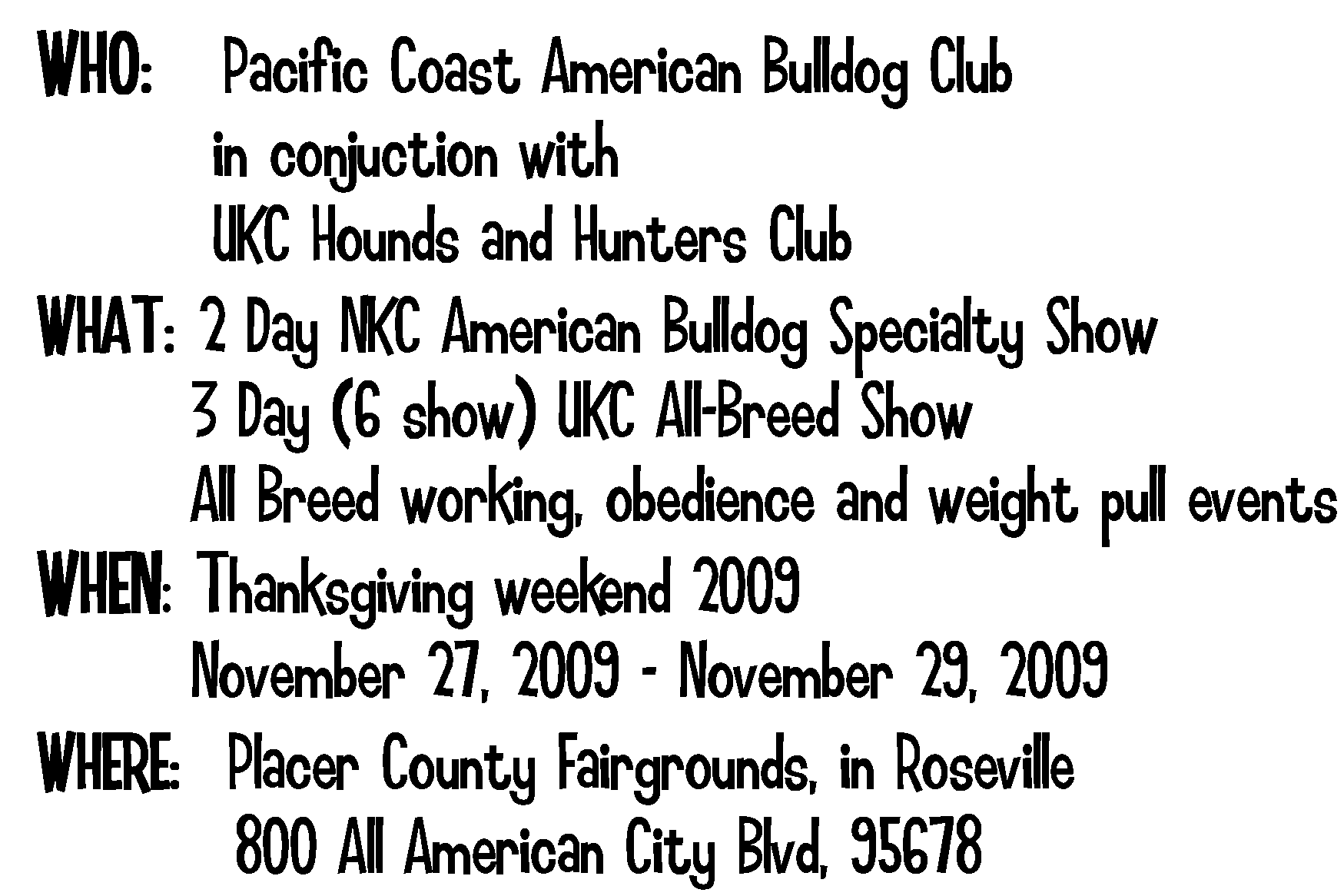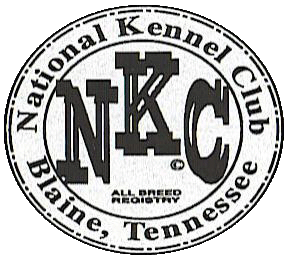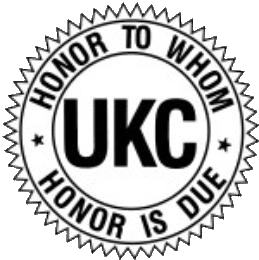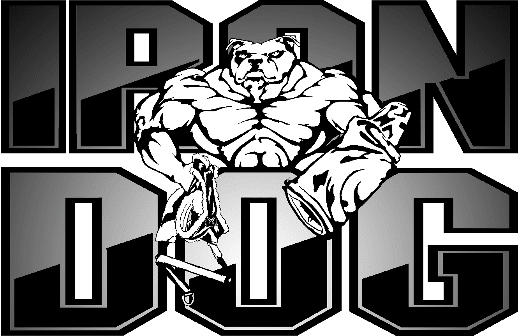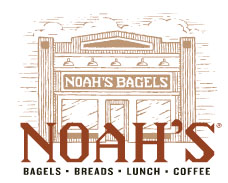 This page was last updated: November 17, 2009
This is going to be a long weekend with lots of different events and activities. There will be something for everyone from advanced to novice!
Click on the Links below for more information:
UKC All-Breed Weight Pull (pending)
Iron Dog Triathlon (Pending)
There will be an NKC breed inspector on site and we will
be accepting day of registration for NKC. Day of entries
are welcome for all events but pre-registration is preferred!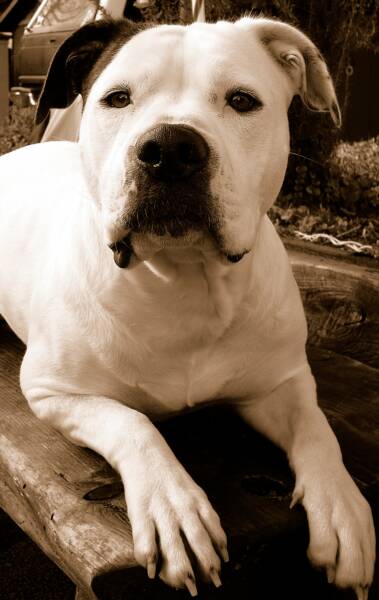 Placer County Fairgrounds in Roseville, California

Food will be sold on sight all day and will including breakfast, lunch and snacks.
Chesterfield American Bulldogs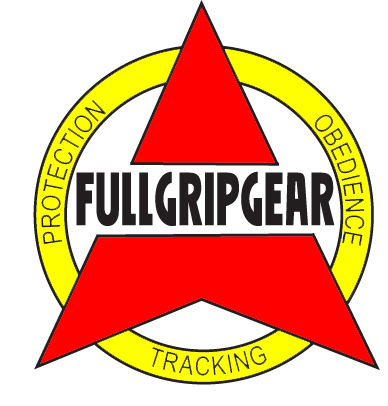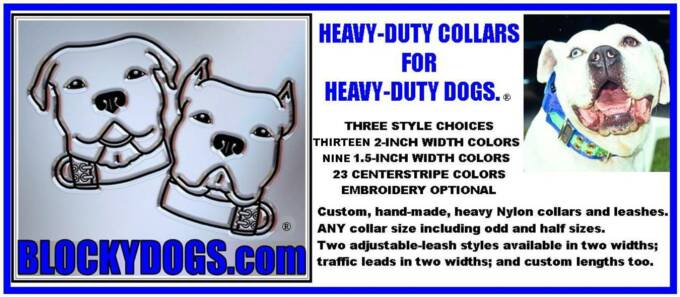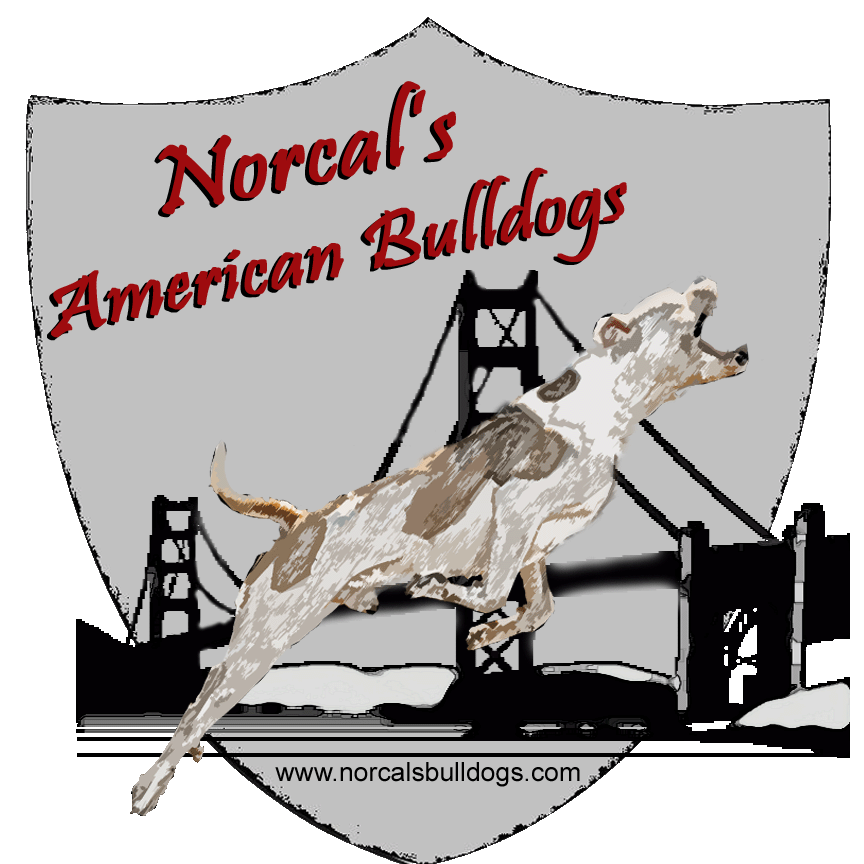 Norcal's

American Bulldogs

There has been a change to the schedule, please take note!